While searching around in the LA Times historical archives on ProQuest, as we are wont to do, we found an article from 1914 with the headline
HATPIN SLAYER CLEARED.
The article informed us that Catherine Hermes, a seventeen-year-old Milwaukee girl, was walking home from her first-ever dance when her escort tried to sexually assault her, so she killed him with her hatpins.
It was declared justifiable homicide.
She is our hero, our patron saint, our true north.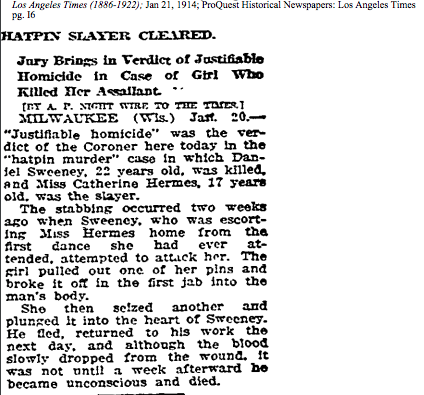 We have been able to find out absolutely nothing else about this magnificent historical figure, but here is a delightful article from Atlas Obscura about women using hatpins for self-defense.